The World-Cultural-Heritage
Einbindung Afrikas
Lösung der Dritten Welt

Ursula Sabisch, Am Ährenfeld 15, 23564 Lübeck, Germany

An alle
Satelliten-Stationen
Weltweit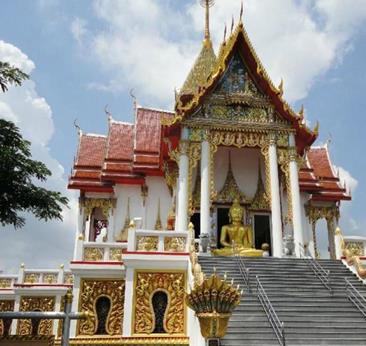 Germany, Lübeck, 07.07.2015
Zwei Schritte vorwärts und nur einen zurück? Eingriff in die Kultur Afrikas.
Please let be translated this letter in many languages and be handed over to the right persons. The free English translation you may find below!
Impuls für den Tag Dienstag, den 07.07.2015
Aus dem Antwortpsalm
Behüte mich wie den Augapfel, den Stern des Auges, birg mich im Schatten deiner Flügel. Ps 17,8
Sehr geehrte Damen und Herren, sehr geehrte Herrschaften,
heute beginnt mein Schreiben mit einem keinen Ausschnitt aus der Bibel, welcher für den heutigen Tag vorgesehen ist.

Der Grund dafür ist natürlich eine gewisse Skepsis und Ungewissheit in der Zeit, in der wir leben und soll eine Bestärkung für diesen Brief sein, denn es kann nicht mehr länger möglich sein, dass in der Sache, die ich seit mehr als dreißig Jahren verfolge und bearbeite, viele Zeitzeugen in meiner Heimat die Sache wieder einmal unter den Teppich kehren werden und auf die nächste Möglichkeit, von meiner Seite aus aktiv werden zu können, gewartet werden muss!
Wenn man etwas Entscheidendes erreichen möchte oder erreichen muss, dann sollte man sich nicht durch andere Menschen oder merkwürdige Vorgänge täuschen lassen und sich nicht nur immer wieder auf andere verlassen, sondern selbst als Person oder Persönlichkeit für das, was man erkennen kann, einstehen und geradestehen!
Die Zeit bleibt nicht stehen, sondern schreitet mit Riesenschritten voran, ganz gleich, in welche Richtung es gehen wird.

Aus diesem Grunde möchte und muss ich auf die richtige und klare Richtung verweisen, indem die dafür gedachte weltweite Führungsspitze, die aus drei Personen besteht, aktiv wird!

Das kann diese Führungsspitze nur, wenn die Mittel dafür vorhanden sind!

Das Erste, was der Mensch zu tun hat, wenn sich prophetische, bestimmte Dinge ereignen, ist, den Hunger auf der Welt unverzüglich zu beenden, damit auch das Gleichgewicht im Überdimensionalen-Bereich gehalten werden kann!
Griechenland könnte zurzeit der Maßstab eines Wohlstandes der gesamten Weltbevölkerung der Erde sein, wenn eine Umverteilung der Güter und Nahrungsmittel gerecht und mit Verstand weltweit eingesetzt werden würde.

Das bedeutet, es müssen überall Abstriche gemacht werden, doch besonders und vorzugsweise sollten die Überreichen d. h. (Millionäre/ Multimillionäre/ Milliardäre/ Multimilliardäre) als Verwalter der Gelder unverzüglich die Projekte in der Dritten Welt finanzieren und übernehmen, welche Menschen auf lange Sicht in Brot und Arbeit bringen und zusätzlich ein Gesundheitsprogramm einschließlich der Familienplanung parallel dazu entwickeln lassen und finanzieren.
Das bedeutet auch, dass ein Eingriff in eine Jahrtausend alte Kultur, beispielsweise in Afrika, stattfinden muss, was dann auch die Voraussetzung an die Anbindung der Weltgemeinschaft sein wird.

So müssen weltweit Diplomaten dafür sorgen, dass diese Grundvoraussetzungen geschaffen werden, um beispielsweise eine zeitgemäße Familienplanung, die grundsätzlich nur eine Ehefrau zulässt, beinhaltet und dabei bedenken, dass es heutzutage "saubere" Mittel gibt, die Geburtenkontrolle beispielsweise durch die Überprüfung des Eisprungs anzunehmen.
Grundsätzlich muss jeder Familienvater auch für seine Kinder durch seine Arbeitskraft sorgen können, was besonders für einen Afrikaner einen Eingriff in die Kultur bedeutet, aber es keine andere Möglichkeit für jeden Vater weltweit geben wird, und dafür werden Sie als Überreicher, welcher niemals durch die eigene Arbeitskraft an diese Mittel gelangt sein kann, Sorge zu tragen haben!

Sie sind als ein Verwalter Ihrer zur Verfügung stehenden Mittel eingesetzt worden und zwar vor langer, langer Zeit und nicht als ein Erschaffer Ihres Paradieses auf Erden, darüber sollten Sie sich ganz schnell im Klaren sein!

Durch eine korrekte Verwaltung der zur Verfügung stehenden Mittel und durch eine korrekte weltweite Diplomatie können die Flüchtlingsströme beendet werden und die bereits "gestrandeten" Menschen hätten die Wahl einer Zurückführung in die Heimat.
Natürlich sollen die zur Verfügung stehenden Mittel nicht durch Korruption irgendwo untergehen, sodass sich nur der Reichtum verlagert; Sie werden persönlich für diese Verwaltungsaufgaben zur Rechenschaft gezogen werden, da können Sie und andere sicher sein.

Erst wenn der Hunger auf der ganzen Welt gebannt ist, erst dann kann meine Person ihr Taschengeld, wie bereits angekündigt in Anspruch nehmen und damit aktiv werden, ansonsten müsste ich ebenfalls mein verlangtes Taschengeld sofort in ein Projekt stecken und könnte nicht meine eigentliche Aufgabe ausführen und meinen gerechten Lohn erhalten.
Mit freundlichen Grüßen
Ursula Sabisch
www.ursulasabisch.netsempress.net

Involving Africa
Solution for the Third World
Ursula Sabisch, Am Aehrenfeld 15, 23564 Luebeck, Germany
To all Satellite-Stations
Worldwide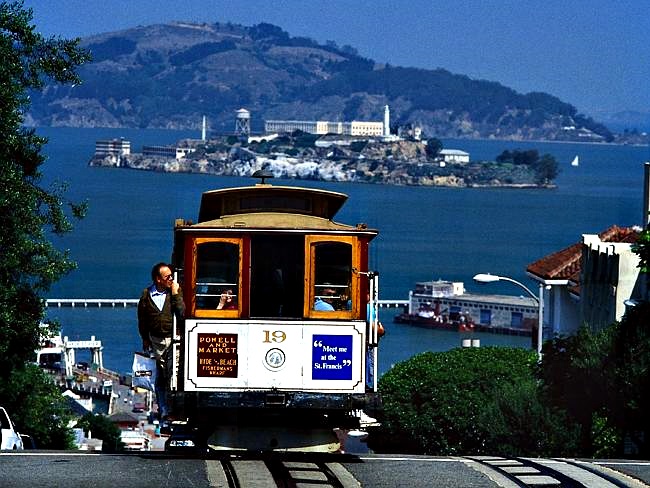 Germany, Luebeck, 07.07.2015
Free English translation on 2 August 2021.
Two Steps forward and only one Step back? Encroachment on African Culture.

Please let that German-language letter above be translated into many languages and be handed over to the right persons.

Impulse for the Day Tuesday, 07.07.2015

From the Responsorial Psalm

Keep me as the apple of your eye, the star of your eye; hide me in the shadow of your wings. Ps 17:8
Dear Sir or Madam,
Today I begin my letter with a passage from the Bible which is intended for today.
The reason for this is, of course, a certain scepticism and uncertainty in the times in which we live and should be a confirmation for this letter, because it can no longer be possible that in the matter which I have been pursuing and working on for more than thirty years, many contemporary witnesses in my homeland will once again sweep the matter under the carpet and we will have to wait for the next opportunity to become active from my side.

If one wants to achieve or has to achieve something decisive, then one should not let oneself be deceived by other people or strange events and should not only rely on others again and again, but oneself as a person or personality should stand up for and vouch for what one can recognise!

Time does not stand still, but advances with giant steps, no matter in which direction it will go.
For this reason, I would like to and must point to the right and clear direction by the worldwide leadership, which consists of three persons and should becoming active!
This leadership can only do this if the means are available!
The first matter that man has to do when prophetic, certain things happen, is to end hunger in the world immediately, so that the balance can also be kept in the superdimensional realm!

Greece could at present be the standard of prosperity for the entire world population of the earth, if a redistribution of goods and food were to be applied justly and intelligently throughout the world.
This means that cuts have to be made everywhere, but especially and preferably the over-rich ones i. e. (millionaires/ multi-millionaires/ billionaires/ multi-billionaires) as administrators of the money should immediately finance and take over the projects in the Third World which bring people into bread and work in the long run and additionally have a health programme including family planning developed and financed in parallel.

This also means that an intervention in a millennium-old culture, for example in Africa, must take place, which will then also be the prerequisite for the connection of the world community.
Diplomats all over the world must ensure that these basic conditions are created, for example, to include contemporary family planning that basically allows only one wife, bearing in mind that nowadays there are "clean" means of adopting birth control, for example, by checking ovulation.

Basically, every family father must also be able to provide for his children through his labour, which is an intrusion into the culture, especially for an African, but there will be no other possibility for every father worldwide, and you will have to take care of this as an over-rich man who can never have obtained these means through your own labour!
You have been appointed as a administrator of your available means and that a long, long time ago and not as a Creator of your paradise on earth, you should realise that very quickly!
Through a correct administration of the available means and through a correct worldwide diplomacy, the refugee flows can be stopped and the already "stranded" people would have the choice of a repatriation.

Of course, the available funds should not be sunk somewhere through corruption so that only wealth is shifted; you will be held personally accountable for these administrative tasks, you and others can be sure of that.
Only when hunger has been averted throughout the world, only then can my person claim her allowance, as already announced, and become active with it, otherwise I too would have to immediately put my demanded allowance into a project and would not be able to carry out my actual task and receive my just reward.

With kind regards
Ursula Sabisch
www.ursulasabisch.netsempress.net